Toppilan Walo II • Three-room apartment 76.5 m²
Apartment D40 is located on floor 2.
Similar apartments are on floors 1 and 3.

The direction of the balcony is ⇐ west.
Apartment includes 3 rooms, kitchen, bath room, sauna and balcony.
The rent is 710.5 € / month
+ water fee 17 € / person
Water fee is determined according to the number of residents.
Address: Paalikatu 1, Oulu
---
The apartment complex information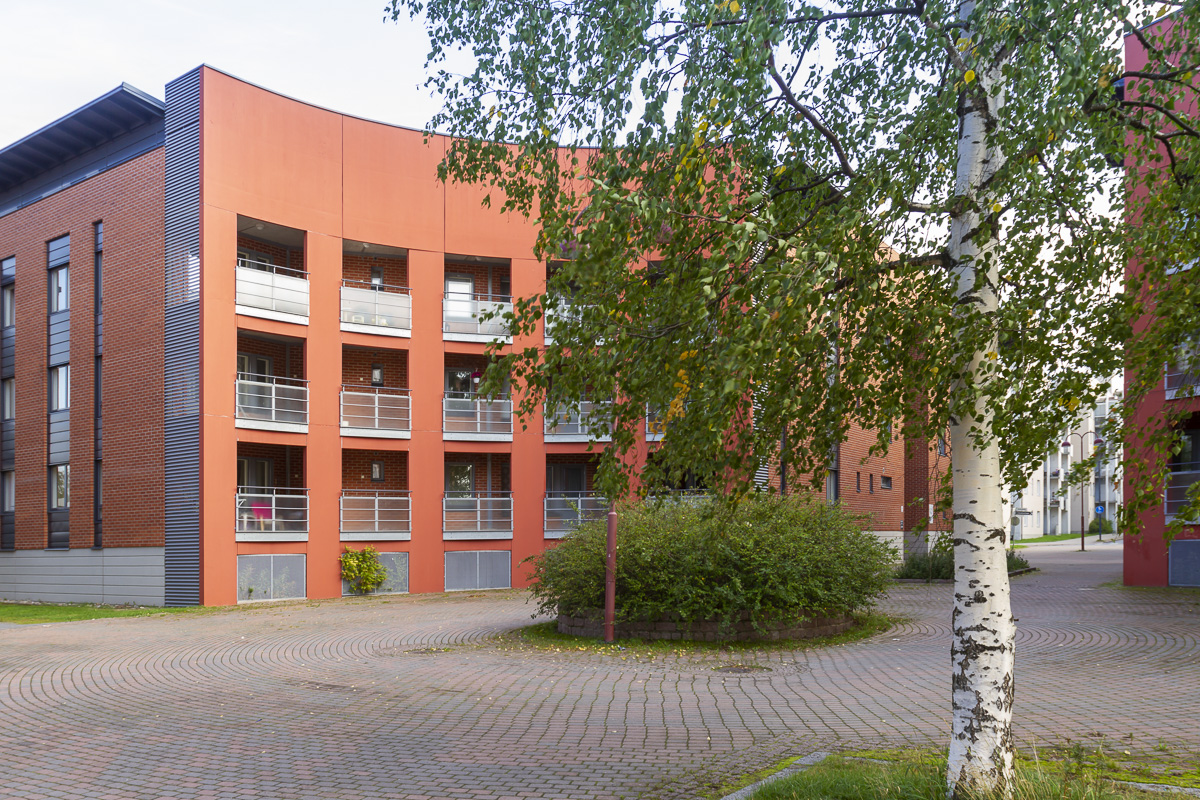 Toppilan Walo II
A three-storey modern 44-unit house with elevator in the Toppila area of Oulu, about 4.5 km north of downtown. Spacious storage for bicycles and carriages is available for residents to use. There is a children's playground in the sheltered courtyard. The housing company has organized recycling of paper, cardboard, bio-waste, glass, small metals and plastics. The spacious car park has heating sockets for rent.
Completion year: 2004
The house has 44 apartments.
There are 9 three-room, 22 two-room and 13 studio apartments.
Toppila has good transport links all over Oulu. Light traffic routes pass through the area and the city center, university and Teknologiakylä are easily reached by bike. The houses are a short distance from the bus stop with several commuter lines. The city center is 4.5 km away. The area has e.g. elementary school, kindergarten, pharmacy and shop. In the vicinity there is Meri-Toppila Recreation Area, which includes, among other things, a frisbee golf course and play and dog parks.